"In the morning, O Lord, you hear my voice.
In the morning I lay my requests before you and wait in expectation"  Psalm 5:3 NIV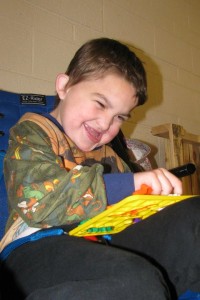 After nearly 10 years of knowing that this day would come, Matthew will be having surgery this week to repair his heart. It has been with much consultation with specialists, prayer and discernment that we have made the decision to go forward with this procedure. If you want to read more about what the surgery involves you may read a previous post: A matter of heart and to read about the decisions we have faced read the previous post: The pain passes
We can do nothing more at this point than to take God and the Psalmist at His word and to trust that He will hear our request and guide the surgical team, the other specialists and the nursing team as they care for Matthew. Our prayer is that they will find something similar to the experience we had when Matthew had surgery to repair his sinus a few years ago. The exact words from the surgeon were "I can't explain it, but when we got in there, it looked nothing like the MRI showed…" They ended up "cleaning up" some cartilage, doing it all through his nose instead of having to do the planned procedure of opening up the roof of his mouth to make the repairs. We knew right away how to explain it…prayer with expectant faith.
I know for some people, especially those who do not know God and His son Jesus personally, faith is hard to grasp. For those who do not understand this "faith thing", faith can sometimes be viewed as a crutch…seemingly only turning to it when things go bad in their lives.
I was reading a short biography recently about the life of Helen Keller. Having lost her sight and hearing at around 18 months old her life became a dark world. She became a wild, unruly child with little understanding of the word around her. Most of us are well aware of the breakthrough that another seemingly unruly child who grew up in an orphanage made in her life. Anne Sullivan became a lifelong mentor who opened up Helen's world. I was struck by this quote from Helen:
"I know that faith made my life possible and that of many others like me….Faith is not a cushion form me to fall back upon; it is my working energy"  Helen Keller
This week we will press on with our "working energy"….Faith, as described in the book of Hebrews:
"The fundamental fact of existence is that this trust in God, this faith, is the firm foundation under everything that makes life worth living. It's our handle on what we can't see."  Hebrews 11:1 The Message
Would you please take time this week, especially on Friday (time not known yet) as Matthew has this surgery? Also for the time after as he recovers in the hospital and at home. It is our hope that you would pass this along by sharing the link for Lessons from the book of Matthew with your friends and family by clicking on the "Share/Save" button at the bottom of this post. You will be able to "share" on Facebook or send this blog and link as an email. We would like to rock the foundation of Mott's Children's Hospital in Ann Arbor with prayer and be a witness to all who come into contact with us and Matthew.
We look forward to continue to be a vessel of the miracles that God continues to do and to use Matthew as a way to show his power and glory through this next journey in Matthew's life.