The blog this week will consist of a pictorial journey of Matthew's Make-a-Wish journey. Theresa did a great job putting together this scrapbook! With this brief introduction, I will  post the scrapbook in the following pictures. If you have trouble reading the journaling, click on the picture "page" to make it bigger, then use the back arrow on your browser to go back to the main page. I will wrap it up at the end…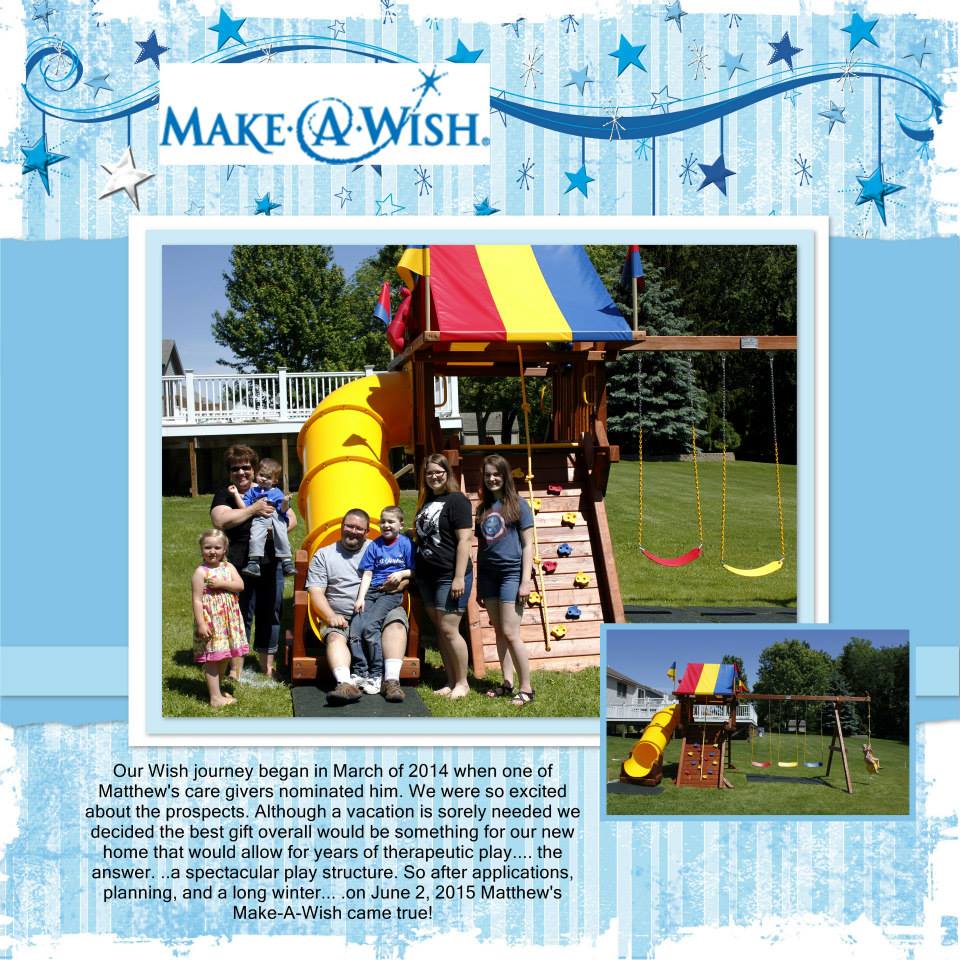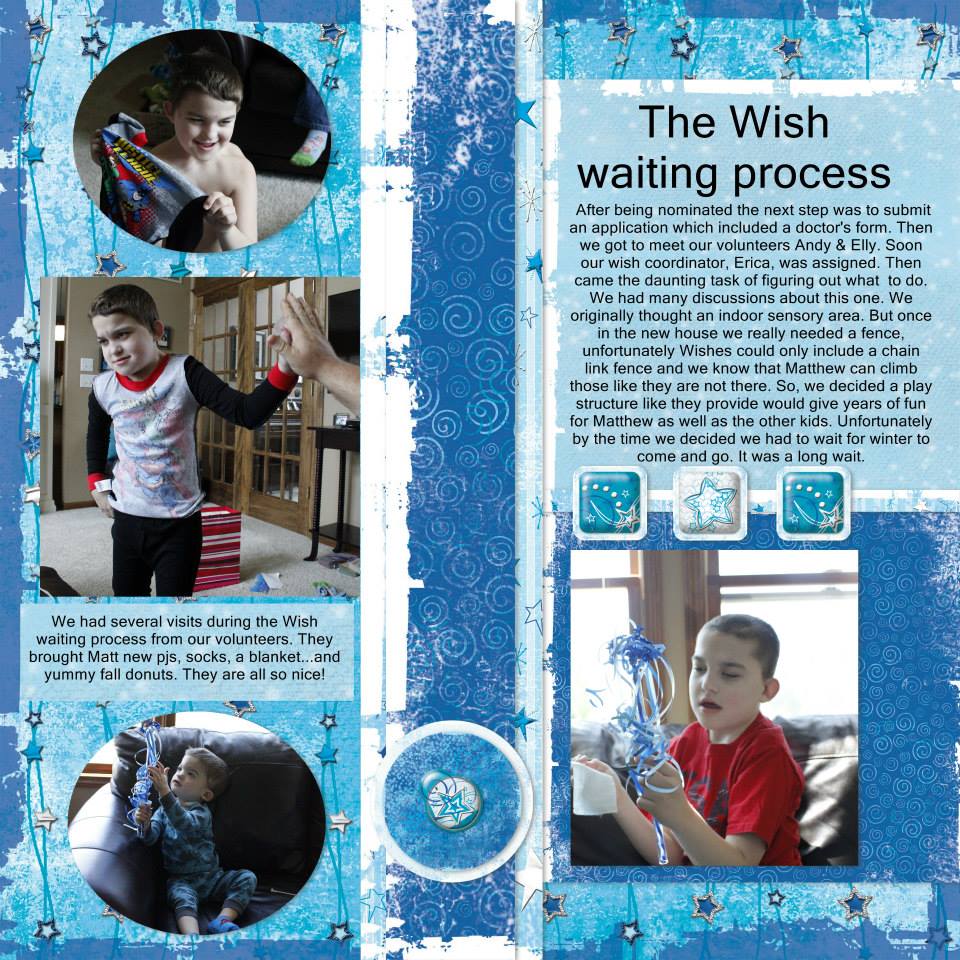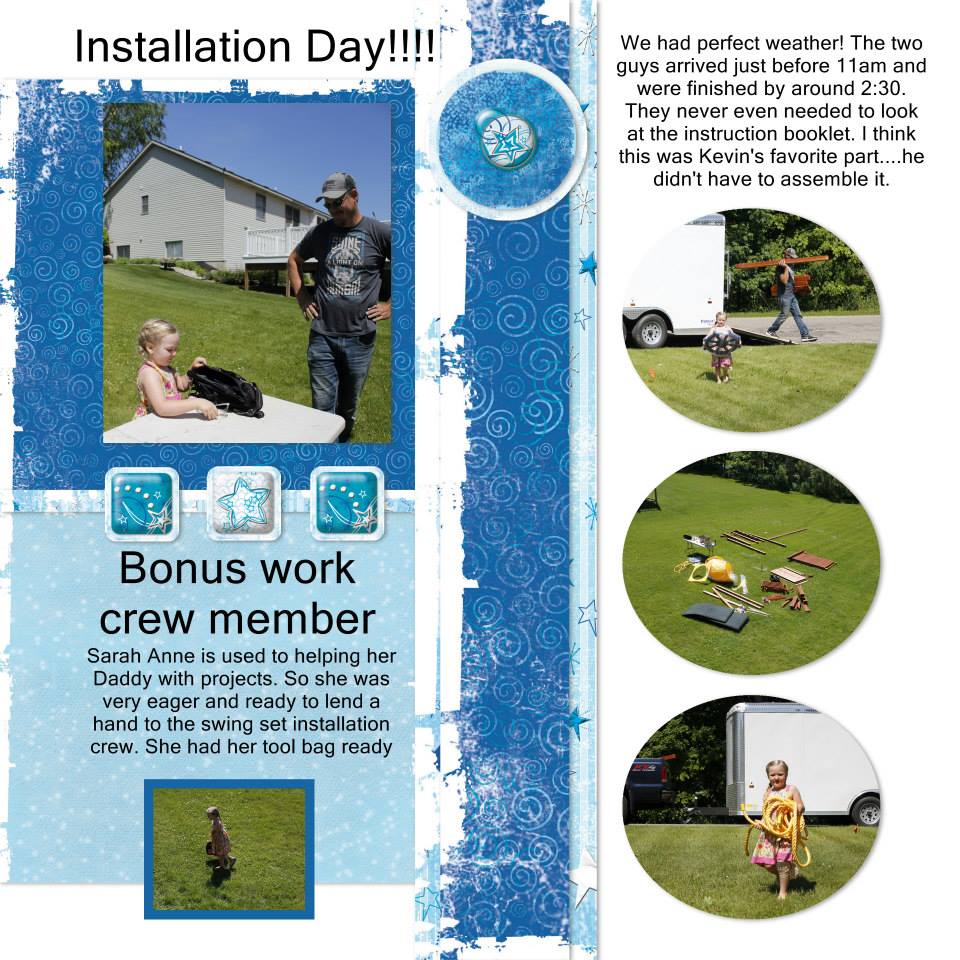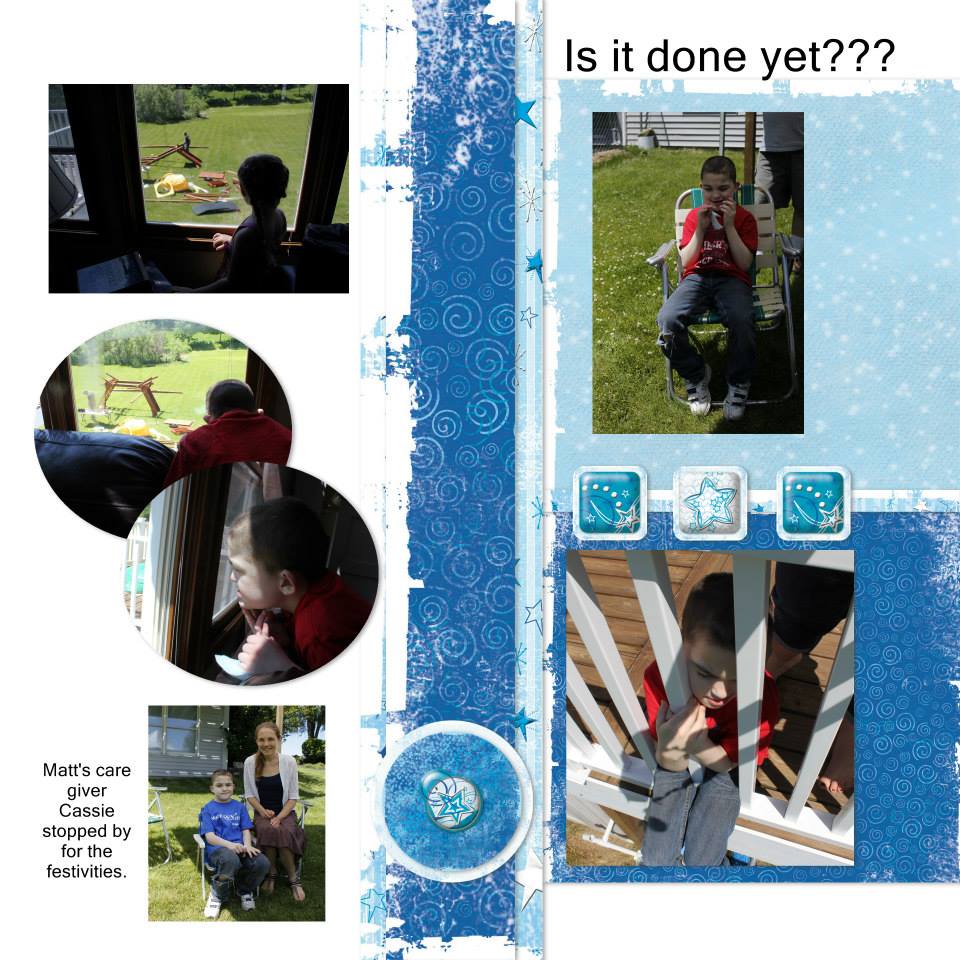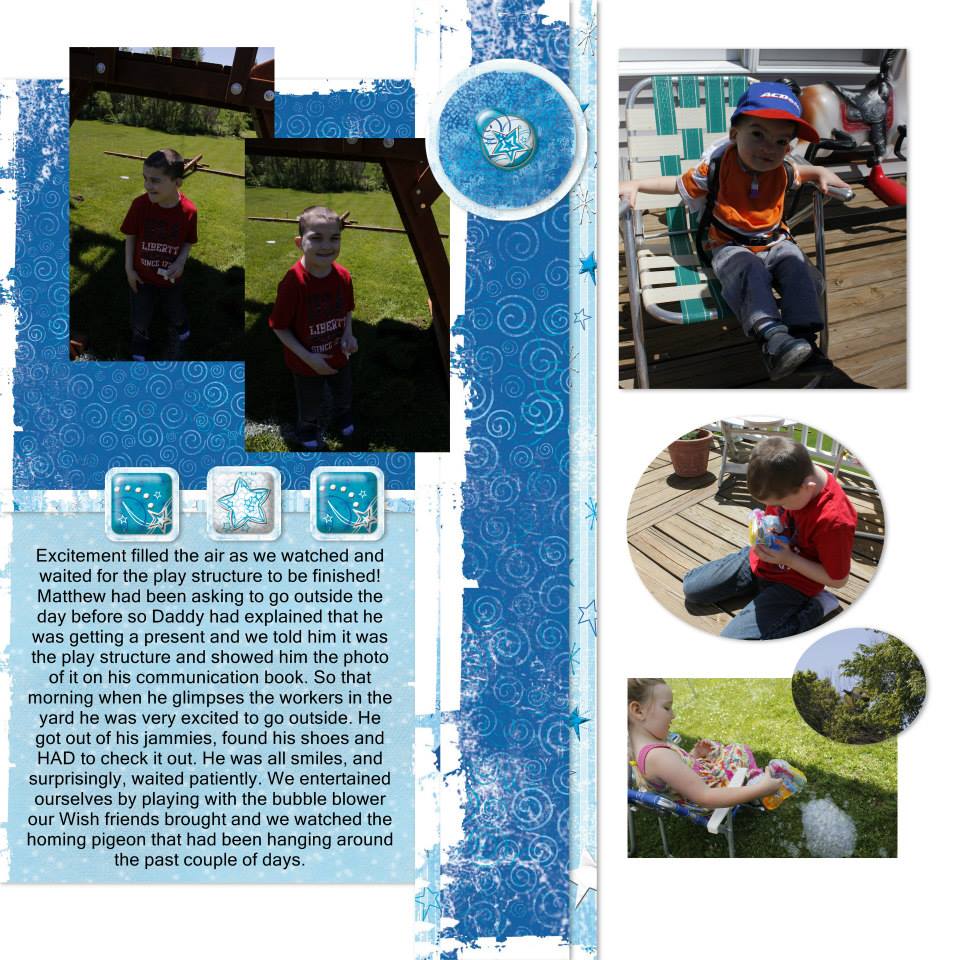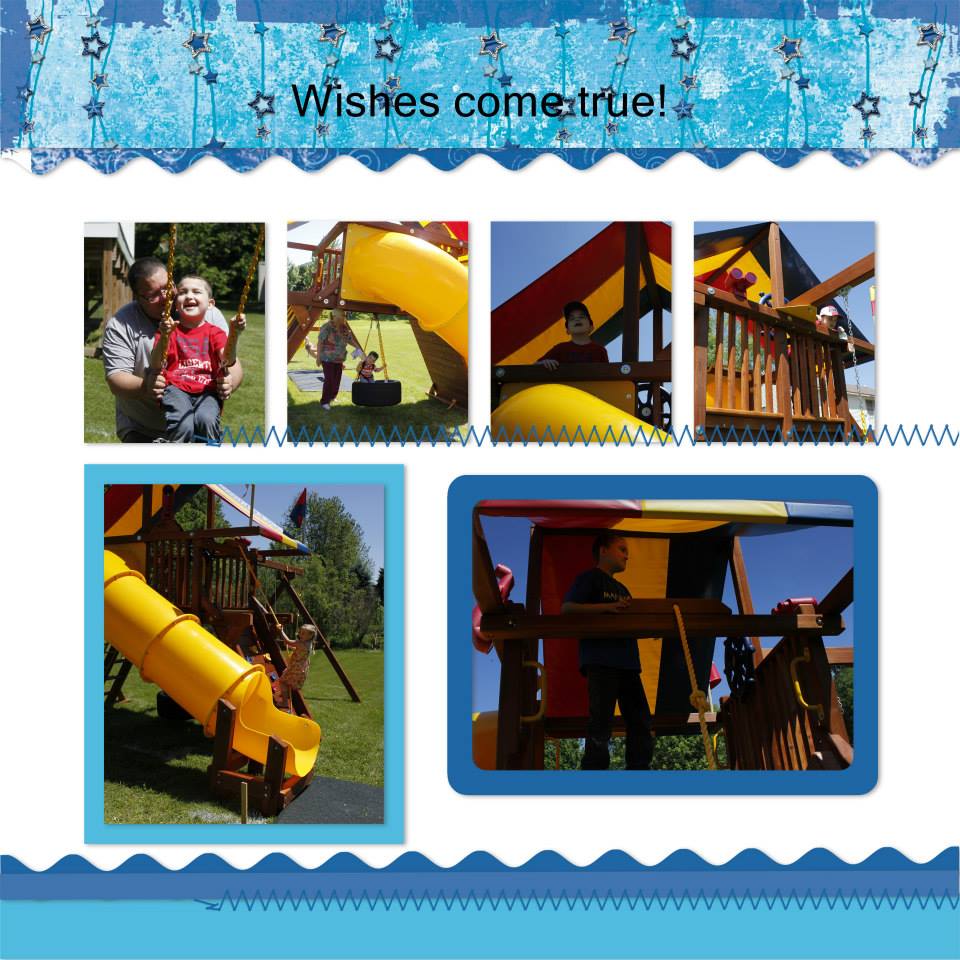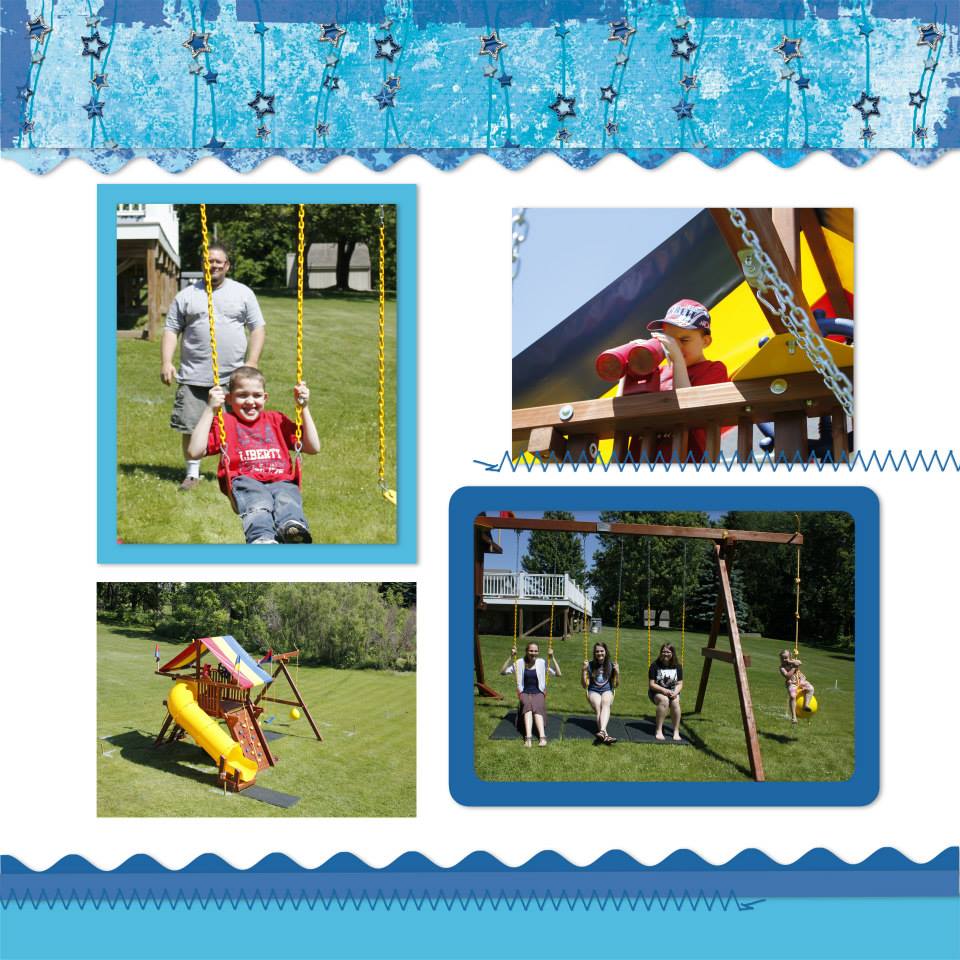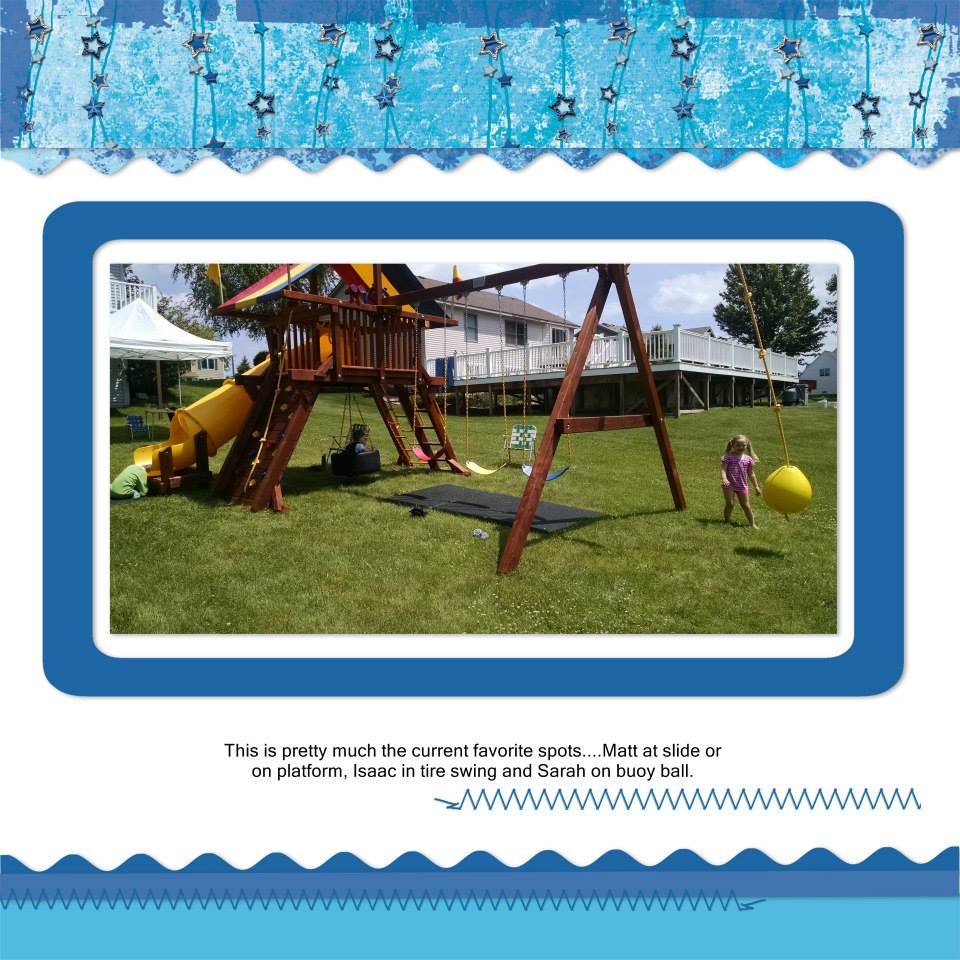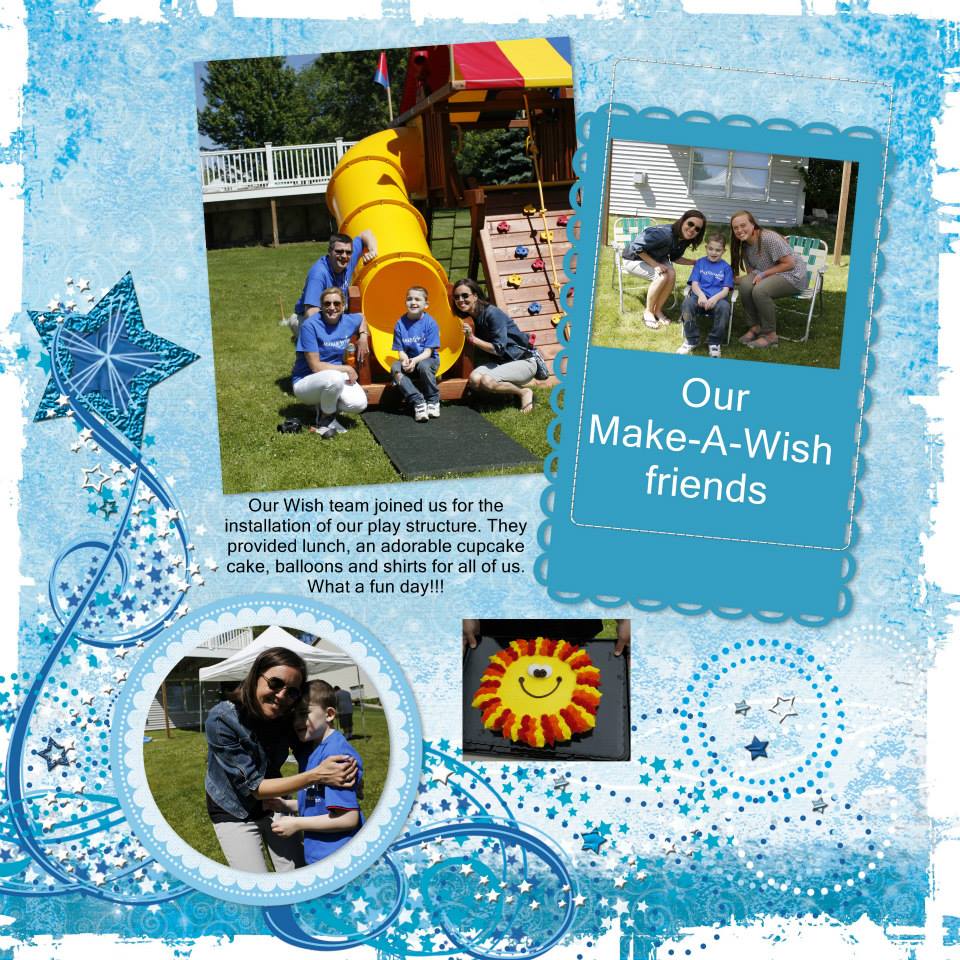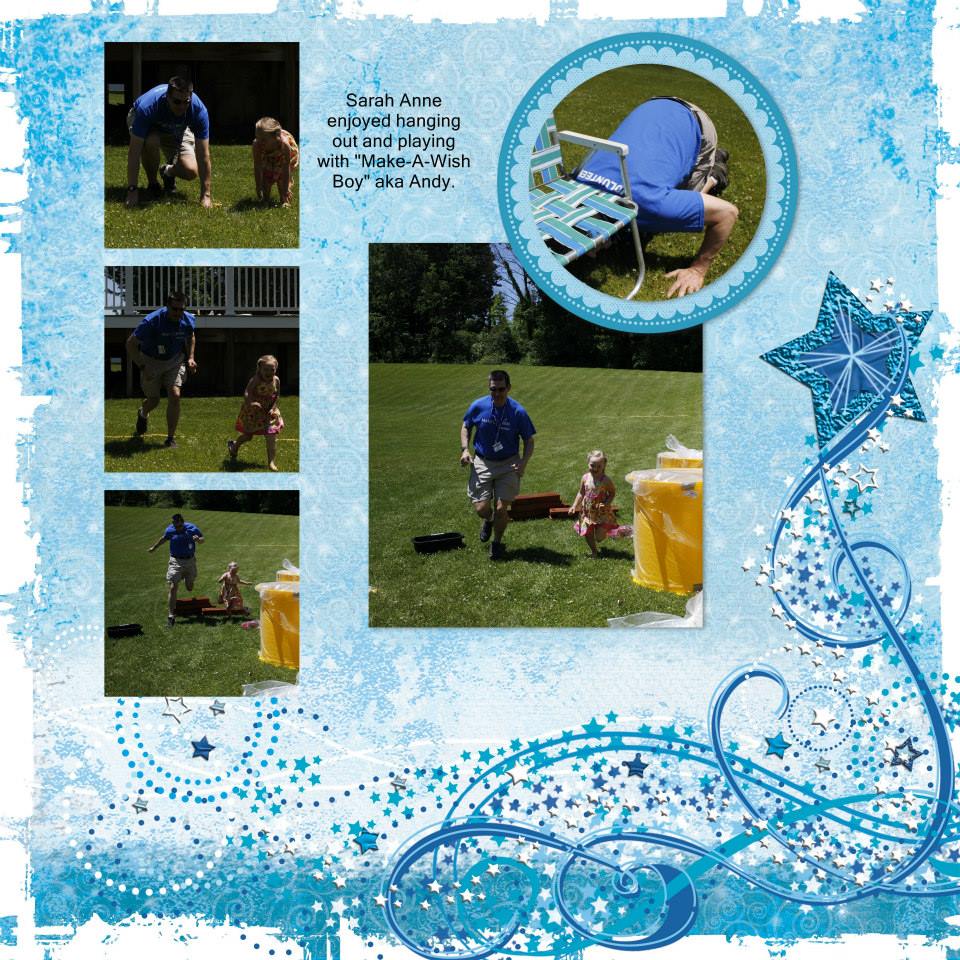 We are grateful for Make-a-Wish, for the volunteers, partners and for those who make Make-a-Wish a part of their giving. We cannot express in words the smiles and happy tears on our end that were a part of that day. We have never seen so much anticipation and smiles from Matthew. After the party and dedication was over, Matthew took time to do his customary "lick everything" and claim it as his own.
Next week I will return with another "lesson"…this week we will enjoy our Make-a-Wish celebration with you, our family.
Blessings,
The Troupe Family